This restaurant in Santa Eulalia offers both Ibizan and Mediterranean dishes, with a touch of author and always with the best product. It is located in an old 18th century "pagesa" house in the heart of Ibiza.</p
In Es Caliu merges the traditional and the avant-garde: fresh vegetables from their own garden and local producers, quality raw materials and a touch of author. Over the years it has become a classic of Ibizan and Mediterranean cuisine on the island.
A magical and familiar place in Ibiza...
Situated in a beautiful setting with an incredible garden of fruit trees, children's playground, cocktail bar and a captivating indoor area, Es Caliu develops its own style and provides a unique gastronomic experience to its visitors.
Children also have a special space for them, where they can play and be entertained with two little houses, a swing and a variety of toys and games. It is within sight of the tables, so you can enjoy your meal while watching the little ones.
On the other hand, at night a lighting studied in detail provides a romantic atmosphere for those special evenings with which you want to surprise your partner.
...and an enclave with a lot of history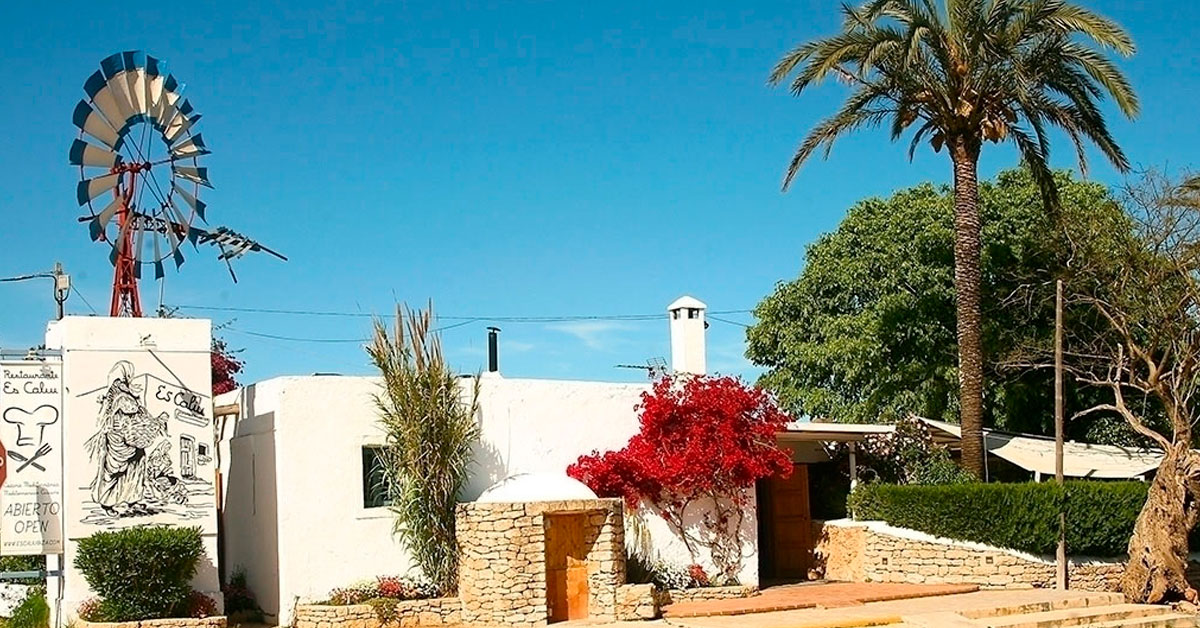 The building of the Es Caliu restaurant is an old 17th century Ibicencan finca located on the San Juan road. In the past it was a private house, a school for children and even a mechanical workshop. Today, it maintains the essence of the place to offer a authentic culinary offer under a magical place.
Its current owner, Antonio Juan Ferrer, has respected to the maximum its spaces and the weight that transmits the history. In this way he has managed to elaborate a proposal not only gastronomic, but also sensory.
It's a place that is not only gastronomic, but also sensory.
Let yourself be transported to the past with an atmosphere where fruit trees, flowering pots or the elements of the original Ibizan architecture are the protagonists...
Local and quality products to awaken your senses
The cuisine of Es Caliu is nourished by the vegetables and fruits grown in their organic garden, as well as meat and fish from the island, which they purchase from artisanal producers and fishermen always with an optimal degree of freshness.
The grill and the antique wood-fired oven make up its epicenter. In them only carob, almond and olive wood from the island is used, which gives the dishes a unique aromatic touch and flavor.
In addition to these dishes, there is a notable assortment of salads and vegetarian recipes, as well as homemade desserts. Among the emblematic dishes, the stone-grilled beef cutlet, lamb chops and Wagyu entrecote.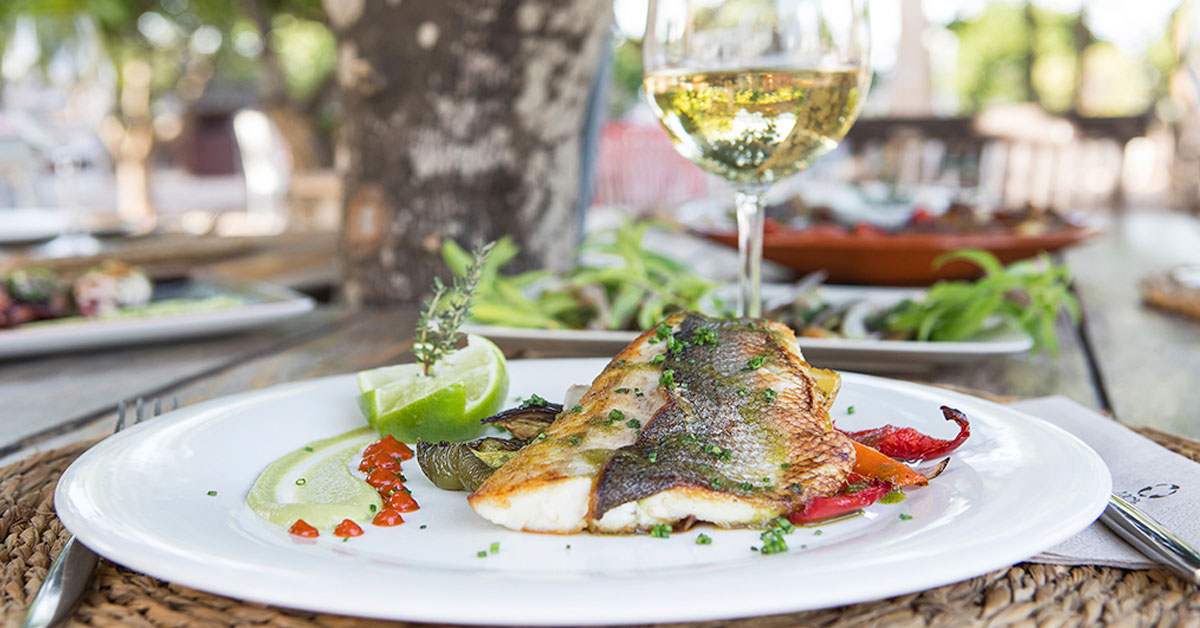 Book a table at Es Caliu in Ibiza
If you want to eat in Ibiza and enjoy a classic of the island cuisine, book a table now at Es Caliu. You can:
You can find more information in the file of this restaurant in Santa Eulalia.