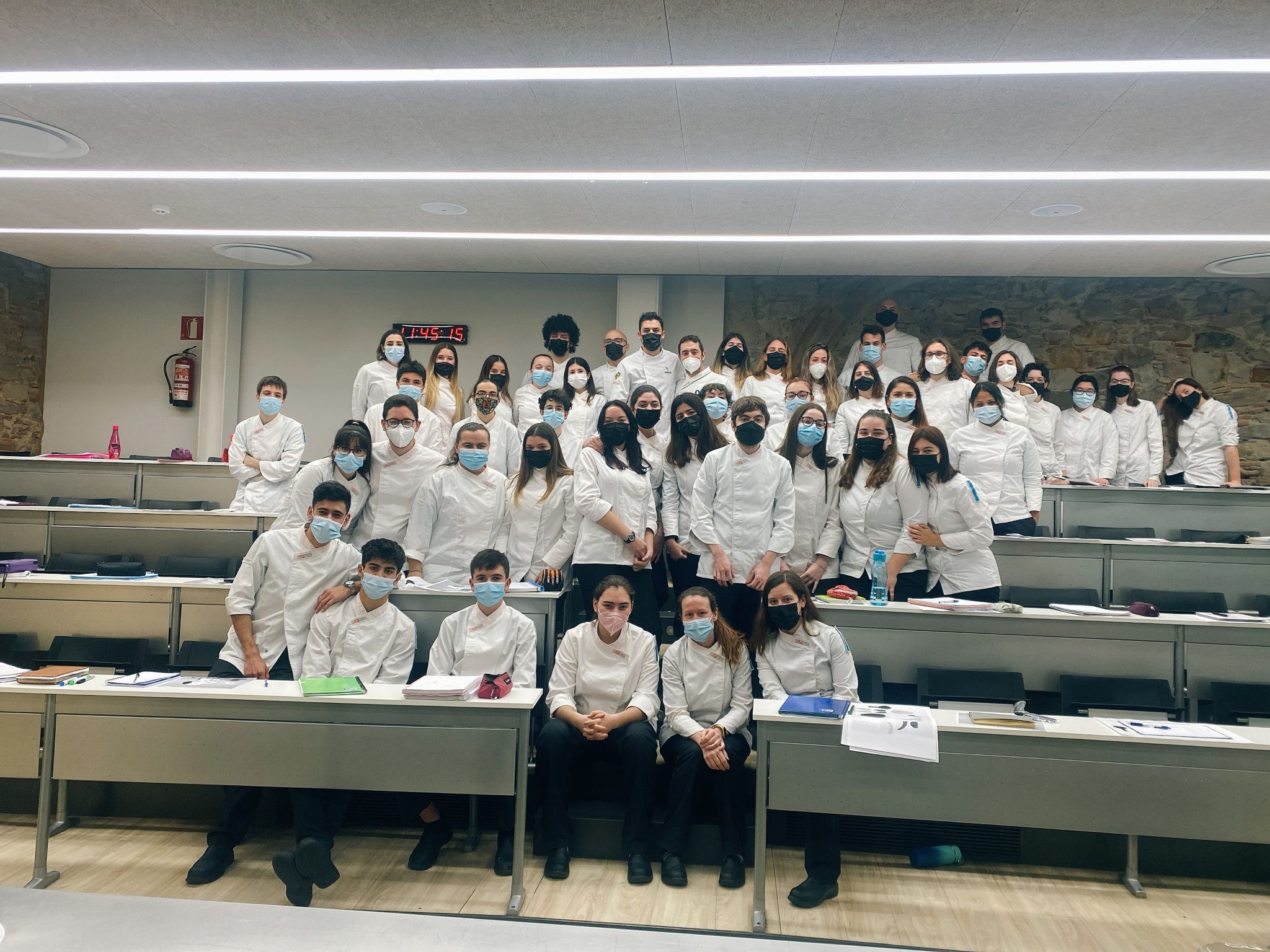 Eating in Ibiza held a master class on 22 and 23 February called Ibiza al punto dulce (The Ibizan sweet spot) at the Escola de Pastisseria del Gremi de Barcelona (Barcelona Pastry School) and a "Ibiza al punto" (Ibiza on point) master class at the School of Hospitality and Tourism, UB.
The aim of this interesting initiative was to allow participants to learn first-hand about Ibizan cuisine, its values and the techniques used. Both master classes were divided into two blocks. The first included a presentation and introduction to the Eating in Ibiza product club. In the second, the chefs participating in the project cooked their amazing dishes.
After the cookery demonstrations, Ibiza was presented as a professional destination, with an explanation of the many work opportunities resulting from Ibiza's magnificent cuisine and the more than 1000 restaurants on the island (run by chefs who together hold a total of 24 Michelin stars).
A total of 100 eager culinary students enjoyed and benefited from this initiative. They were excited and pleased to be able to participate and also very interested in finding out more about working or even training on the island.
"Ibiza al punto dulce" featured the amazing Paco Alcahud, responsible for pleasing the palates of visitors to the well known La Gaia by Óscar Molina restaurant, which holds a Michelin star and two Repsol suns, and who left everyone open-mouthed with his extensive knowledge of gourmet desserts and pastries.
In addition, "Ibiza al punto" was attended by Óscar Molina, respected head chef at Ibiza Gran Hotel and the aforementioned restaurant as well as head chef at the Re Art and Pomona restaurants: David Reartes.
Winner of a Michelin star, Óscar Molina, presented La Gaia by Óscar Molina and demonstrated the following "works of art": scarlet shrimp with essence of its roe, Ibizan parakeet Chinese bread and pork bones with salt and caviar. In addition, Reartes presented Re-Art and Pomona, captivating young participants with a range of fermented products as well as creating exquisite dishes like Ibizan black pork collar with beetroot relish and snow peas as well as rock salmon in a posidonia marinade.
"It would really satisfying to see some of these faces in the kitchens of Ibizan restaurants. Our advice is that they fight for what they want to achieve", said the chefs.