La Tapería, one of the restaurants taking part in the 3rd Eating in Ibiza Gastro Days, brings together the best products of the island with the secret recipe of savoir-faire and taste for gastronomy.
Located in the centre of the capital, La Tapería Ibiza offers a revolutionary concept: a tapas bar with its own soul in an atmospheric and relaxing space. The result? A unique gastronomic experience in which each tapa is "little bites of heaven cooked for you".
See for yourself!
A new concept of tapas in Ibiza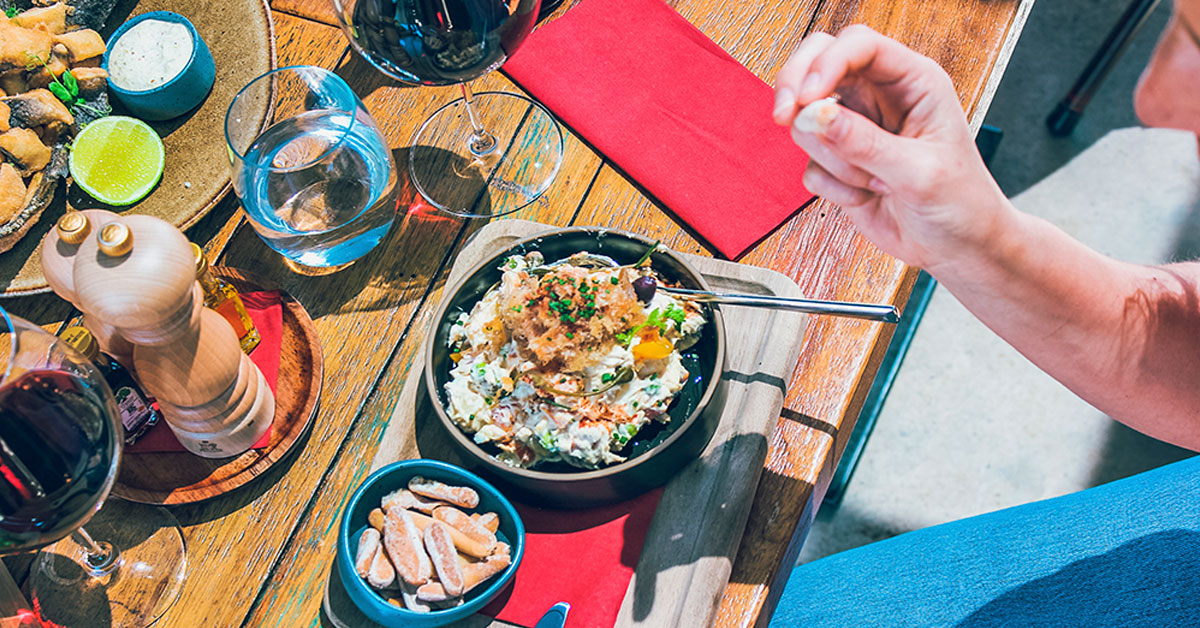 If you are looking for a place to eat in Ibiza, La Tapería Ibiza suggests "only" three words: kilometre zero, tapas and friends. Since its opening, this restaurant has set itself the challenge of creating a unique space where you can enjoy good tapas accompanied by the best drinks and good company.
The multidisciplinary team of waiters and chefs at La Tapería Ibiza strive every day to make your culinary experience in Ibiza a unique and unforgettable moment. Enthusiastic and passionate, their obsession is to make you have a good time.
Of course, the desire to do so... you bring it there!
Wines and cocktails to go with the bites (and moments)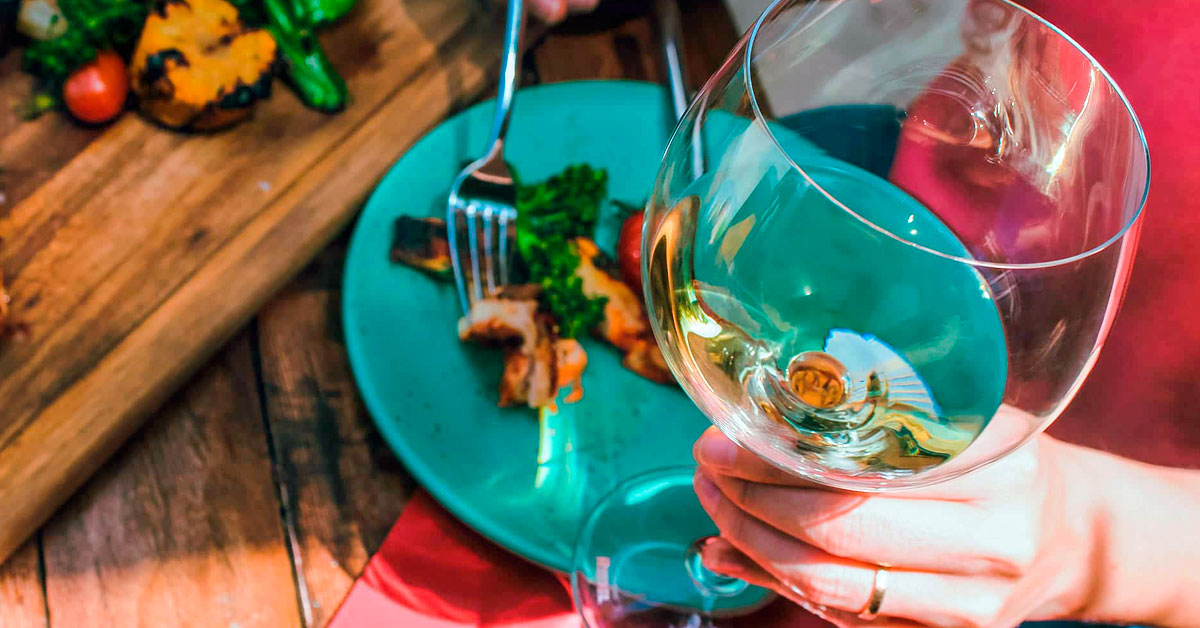 At La Tapería Ibiza they are completely convinced that "no good tapa goes with water". That is why their wine list and selection of cocktails will not leave you indifferent, both in terms of quality and exclusivity.
With references ranging from Spain to South Africa, including other unique international appellations (Chablis, Marlborough, Valle del Aconcagua, ...), you will always have a great wine to pair perfectly with the flavours of their tapas, and in professional Riedel glasses!
And if you're more into cocktails, you'll be happy to know that at La Tapería Ibiza, as well as the classic Mojitos or Capirinhas, you can enjoy their own creations such as the Carnalito, the Taperia Mule or the Expresso Rocks. You are already eager to to try them, don't you?
The menu of La Tapería Ibiza at the III Gastro Days
Below, you can consult the menu that this restaurant in Ibiza has prepared for the 3rd Eating in Ibiza Gastro Days:
Menu - 25 €

STARTER

Crostas from Ibiza with confit tomatoes, figueras onion, Kalamata and Formentera peix sec with Ibiza peach vinaigrette





MAIN DISH

Ibiza lamb tacos with chipotle BBQ and homemade pickles.





DESSERT

Rosemary Ibizan cheese cream, roasted figs, honeycomb from Ibiza and herb jellies.



Drinks are not included in the menu.

Recommended Cellar: V.T Negre Àmfora Can Rich.