Leave your everyday life behind and enjoy an unforgettable experience at Casa Colonial, one of the restaurants participating in the 3rd Eating in Ibiza Gastro Days.
Located in an old and cosy traditional finca, Casa Colonial Ibiza stands out for its timeless and delicious gastronomic offer. This goes perfectly with its relaxed atmosphere, where art, design and music accompany you at all times.
The ideal calm to enjoy a relaxed conversation with friends while tasting the unique fusion of Thai and Mediterranean-French cuisine. The ideal place, in short, to organise an exclusive and unforgettable event...
Simple and refined gastronomy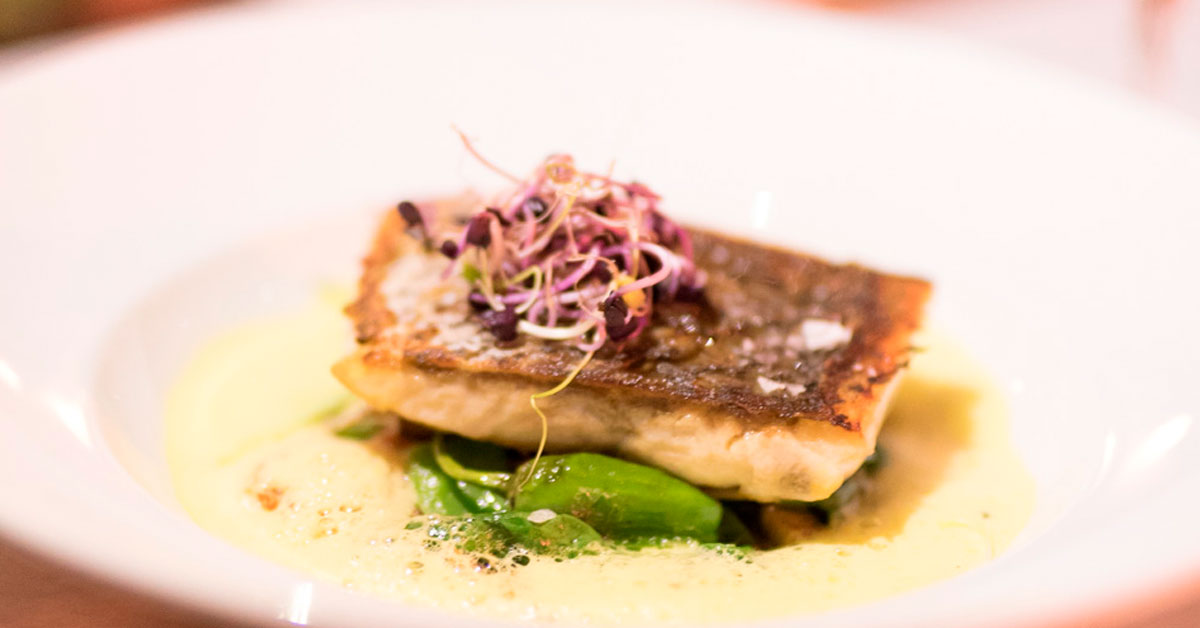 The secret of Casa Colonial's dishes lies in a single element: simplicity. The team has concentrated on creating a proposal that gives your palate the most varied gastronomic experiences.
The hors d'oeuvres, for example, change daily to the surprise of diners. After a light mix of Asian and Mediterranean delicacies, at Casa Colonial you can enjoy anything from a curry to a sirloin steak, not forgetting the house French specialities.
The freshness of the ingredients used to prepare their dishes is another of their maxims. These are bought on the same day so that they arrive on your plate in optimum condition. At Casa Colonial there is only room for dishes that meet their demanding quality criteria.
As could not be otherwise, Casa Colonial's menu is complemented by a very complete wine cellar. Here you will find select wines from the land and the best Spanish appellations, as well as great wines from France and California.
Hospitality to be enjoyed with all the senses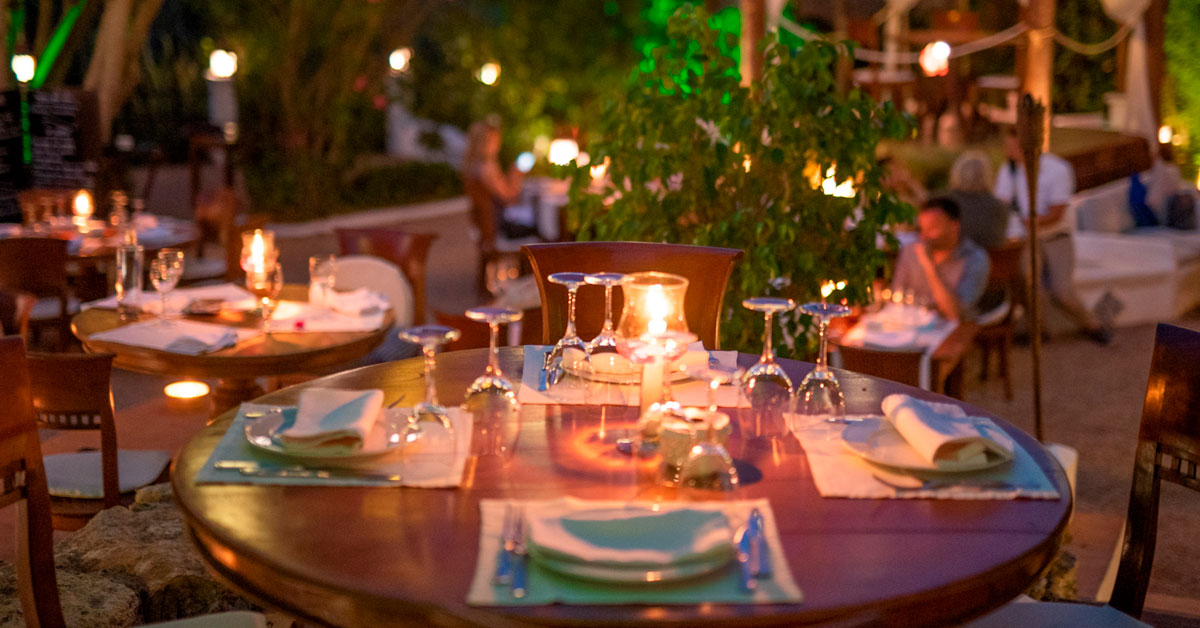 At Casa Colonial Ibiza they make Wolfgang Lettner's phrase their own: "hospitality is not a programme, but a beautiful life shared among friends". This beautiful life is celebrated in summer on the spacious terraces and in the bright garden, and in winter by the cosy fireplace of the finca.
Tropical ferns over hidden water basins, a sea of exotic plants, discreet lounge music, ... The garden of Casa Colonial is perfect for enjoying refreshing cocktails in any of its many cosy corners under the palm trees.
The atmospheric flicker achieved by the great lighting work will leave you enchanted, not to mention the spectacular views of the surrounding area. Everything you need to create an absolutely magical atmosphere.
As the establishment itself acknowledges, Casa Colonial is a restaurant that invites you to relax.
Casa Colonial's menu at the III Gastro Days
Below, you can check out the menu that this restaurant in Santa Eulalia has prepared for the 3rd Eating in Ibiza Gastro Days:

Tasting menu - 60 € €

Beetroot tartare with truffle peanut cream, mustard aioli, lettuce and aniseed bread.
*
Cod fillet on "potaje de garbanzos" (chickpea stew) and herb oil.
*
Blueberry thyme sorbet with "LAW - Gin de Ibiza".
*
Juicy cheeks of iberico pork with parsnip puree, Fried king oyster mushrooms, broccoli and reduction by Pedro Ximinez.
*
Deconstruction Carrot Cake.
Drinks are not included. Prior reservation is required and you must inform that you want to enjoy the menu of the Eating in Ibiza Gastronomic Days.
971 33 80 01 · This email address is being protected from spambots. You need JavaScript enabled to view it.