La Mar de Santa Restaurant & Beach Bar has a privileged location in the north of Ibiza. Situated in the small cove of Ses Estaques (Santa Eulalia) it offers incredible views for dining by the sea.
The happiness of the diners is central to the philosophy of this beach restaurant, paying special attention to every detail to create a first class dining experience in an unparalleled setting.
Tasting fresh fish or a delicious rice dish while watching the Mediterranean sunset sounds good, doesn't it?
A beachfront restaurant with a lot of personality...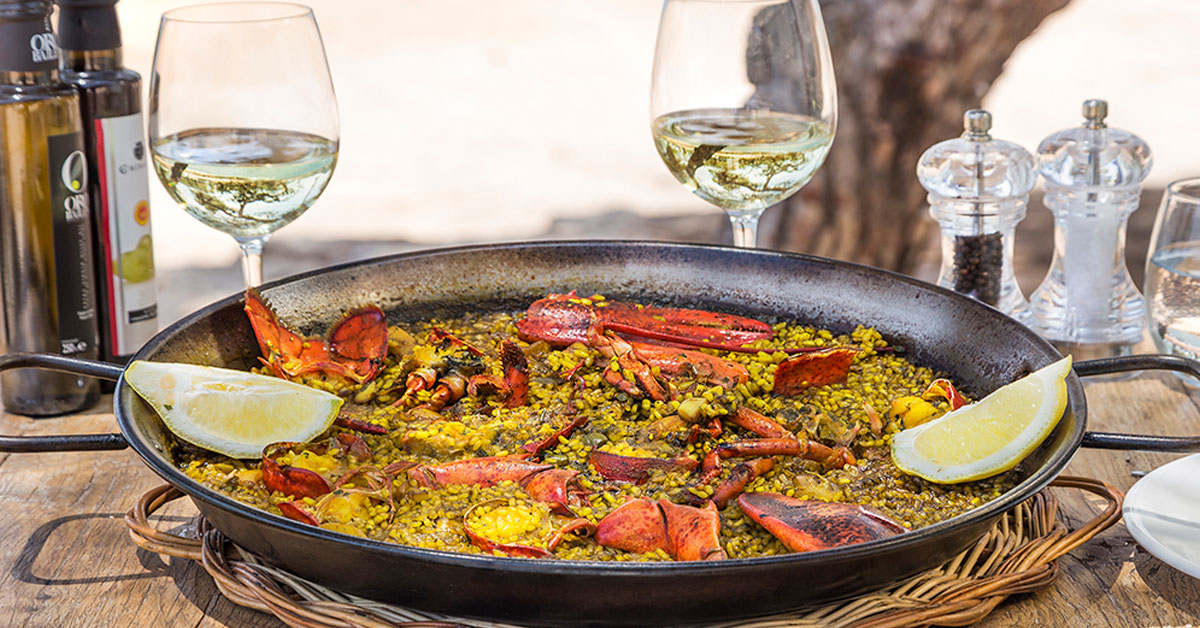 Enjoying the gentle breeze blowing through the juniper forest that surrounds La Mar de Santa, diners are treated to a fusion of typical Ibicencan gastronomy with modern, high quality dishes.
Under the command of Vicente Ferrer, the in-house chef, the cookers of this Santa Eulalia restaurant are buzzing with some of the finest traditional rice dishes and stews. Ferrer and his team offer an honest cuisine where the protagonist is local produce.
Fresh salads, fish from the Ibizan coast, top-quality meats, original homemade desserts, ... In La Mar de Santa's menu you won't miss any of the flavours that have made our gastronomy famous.
...and a beach bar to end the day in the best possible way.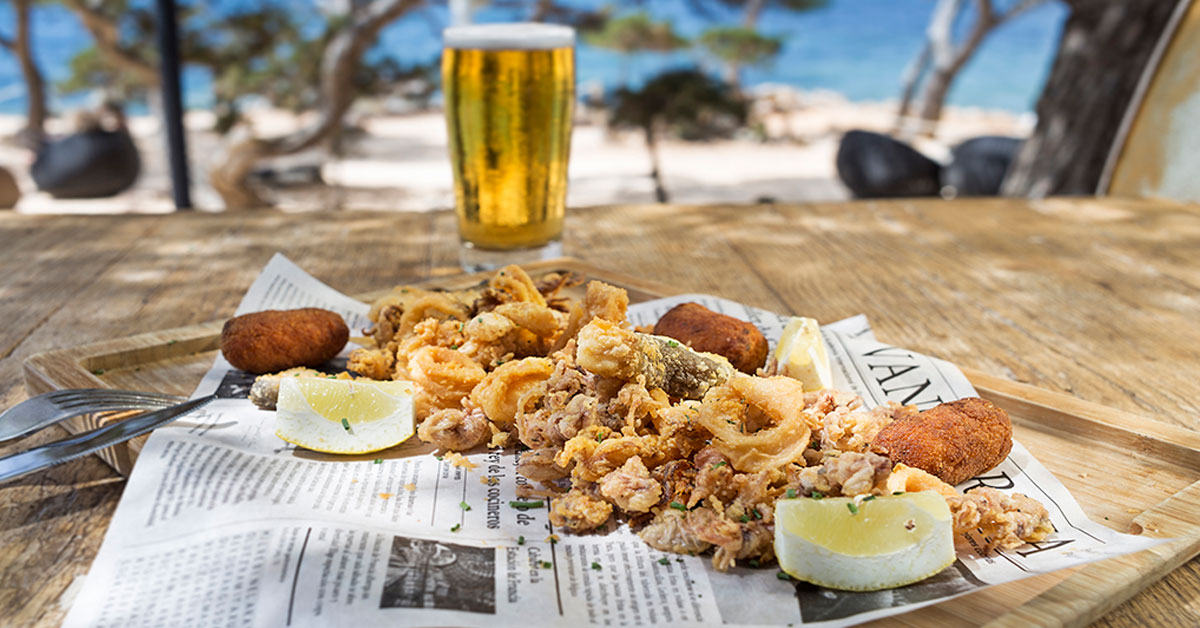 Located right in front of the restaurant, with the backdrop of a Mediterranean of incommensurable beauty, La Mar de Santa's beach bar is the perfect place to relax and end the day in the best way after eating in Ibiza.
And the love for things well done is evident not only in the product, but also in the treatment of all the staff in the dining room. Signature cocktails, an exclusive selection of wines and a sommelier with extensive experience: what more could you ask for?
Perhaps having the confidence of a team of professionals who are passionate about their work to celebrate a special event? Good news: you've got it!
Unique events at La Mar de Santa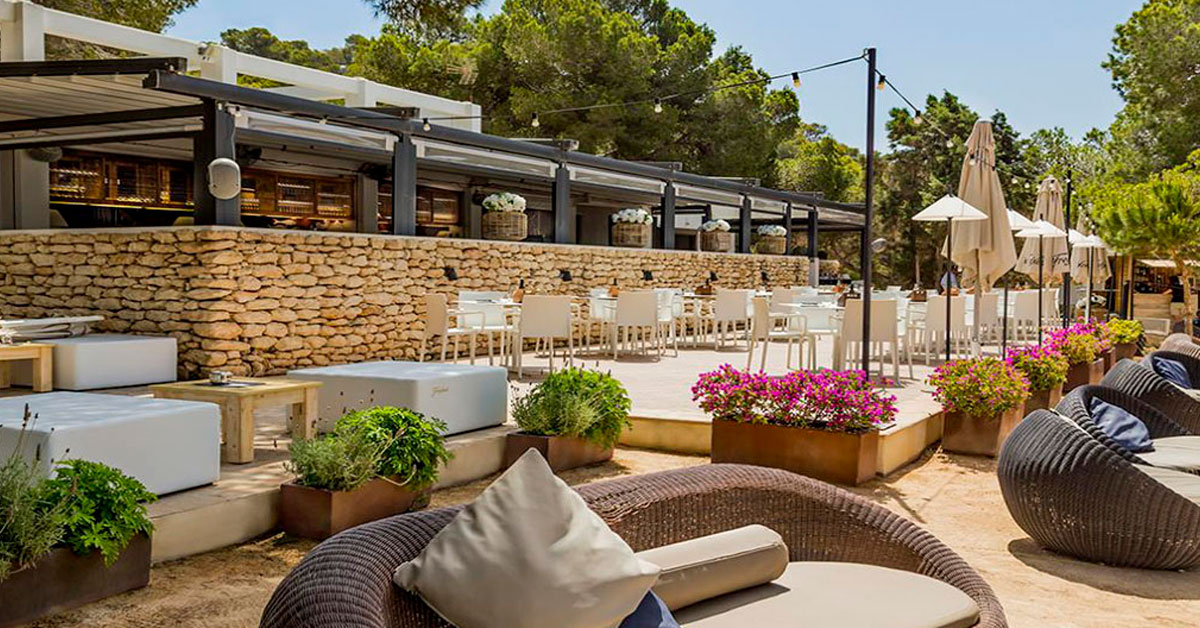 Professionalism, passion and friendliness are the premises with which La Mar de Santa was born. That is the feeling that flows in their kitchen and that can be felt in the events they can organise for you.
If you want that moment you have been waiting for so long (a wedding, a birthday, an anniversary, ...) to become a memory for life, you are in the right place. The team at La Mar de Santa offers you experience, useful suggestions and advice and an unbeatable location.
Essential ingredients for the event you have in mind, make it happen!
Book a table at La Mar de Santa
If you want to book a table at this restaurant in Santa Eulalia, all you have to do is contact the team:
You can also see other establishments in our: Ibiza restaurant guide.