Since its opening in 2017, this project (which can be considered the "little brother" of Amante Ibiza) has managed to conquer the most sophisticated public. The relaxed, chic and casual atmosphere, the quality of its dishes and the good service are some of the determining factors for this.
Aiyanna Ibiza belongs to the select group of restaurants that can boast a unique style in total harmony with the environment and nature.
Una atmósfera rústica y a la vez moderna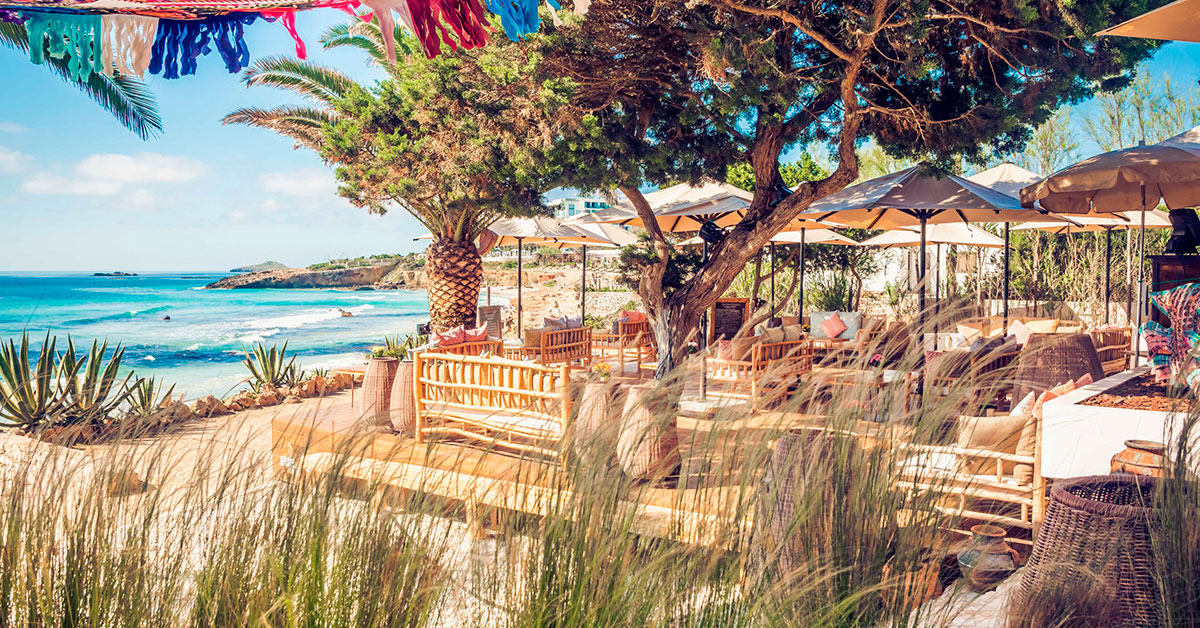 Aiyanna Ibiza's design concept takes advantage of natural materials with a decked terrace, whose space is inspired by the island's own nature. Wooden sun loungers and huge dyed umbrellas add a touch of colour that is truly magical.
Add to this attention to detail the privilege of listening to the sound of the waves in the background, and it's no wonder that Aiyanna Ibiza has become one of the most sought-after establishments on the island for special celebrations.
A wonderful setting for a memorable day!
Gastronomía mediterránea con toques orientales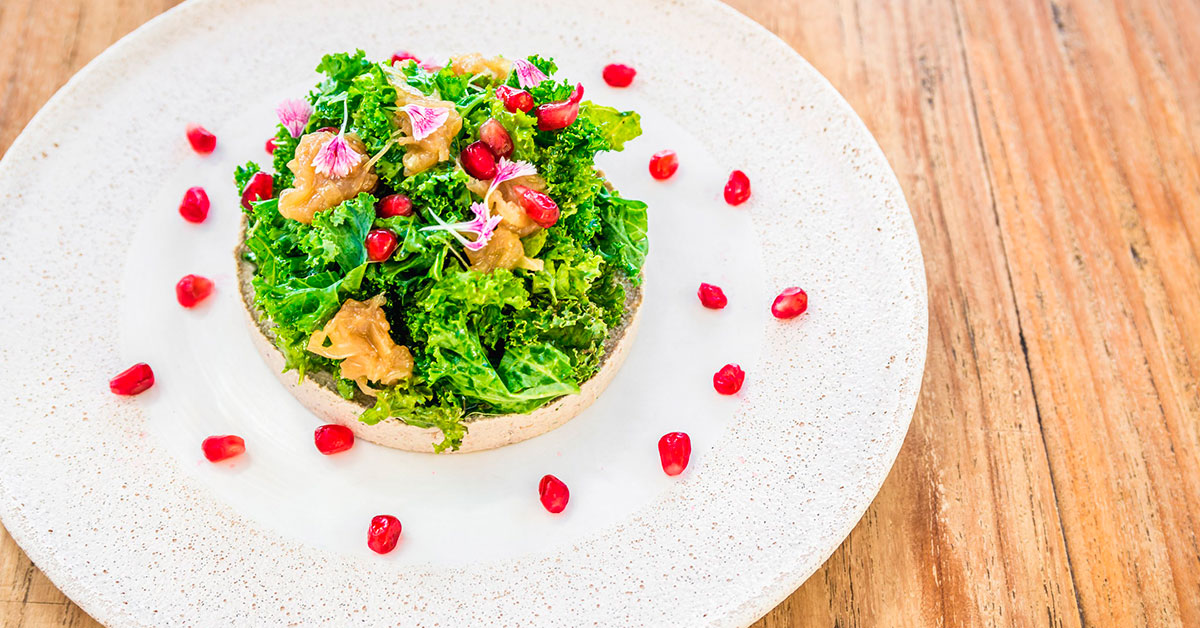 At Aiyanna Ibiza, Western Mediterranean cuisine meets Middle Eastern cuisine in the form of large mezze dishes to share, a wide variety of vegetarian options, as well as fresh fish and organic meats.
Using organic produce from their own garden, Aiyanna Ibiza's menu features seasonal, fresh and healthy produce, accompanied by a select wine list, sparkling wines and freshly squeezed natural juices.
And all this always served with a big smile!
Para el almuerzo... o la cena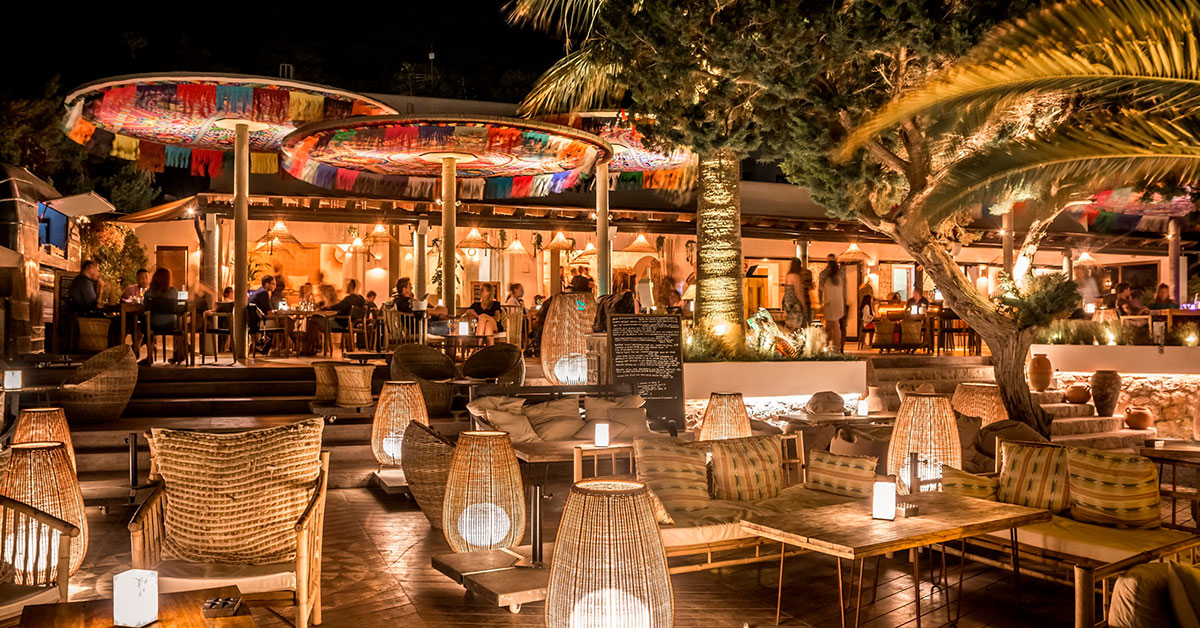 Aiyanna Ibiza is buzzing with activity both day and night. This beach restaurant, as well as being the perfect setting for a typical sunny Ibiza day, shines at night with live music performances.
The venue also serves as an exhibition hall for local and international artists, and in the mornings they have a full and extensive programme of wellness activities such as yoga.
Day or night, to enjoy the relaxed atmosphere or to vibrate with the cosmopolitan culture of the island, Aiyanna Ibiza is your place.
Reservar mesa en Aiyanna Ibiza
Aiyanna Ibiza is a beach restaurant in Cala Nova (Santa Eulalia) that only opens its doors during the summer season.

To book your table, you can contact the team in several ways:
You can find more information in our
guide of restaurants
to
eat in Ibiza
.