The concept of Casa Kica Ibiza, however, goes beyond that, fusing catering and leisure. It is a place where art, design and the finest gastronomy come together. A place where market cuisine meets Ibizan tradition.
In addition to its exquisite restaurant, at Casa Kica Ibiza you can find a delicate selection of ethnic decorative products in its boutique, take home local delicacies from its gourmet shop or watch life go by in the beautiful secret garden of its traditional Ibizan house.
Fresh produce in a magical setting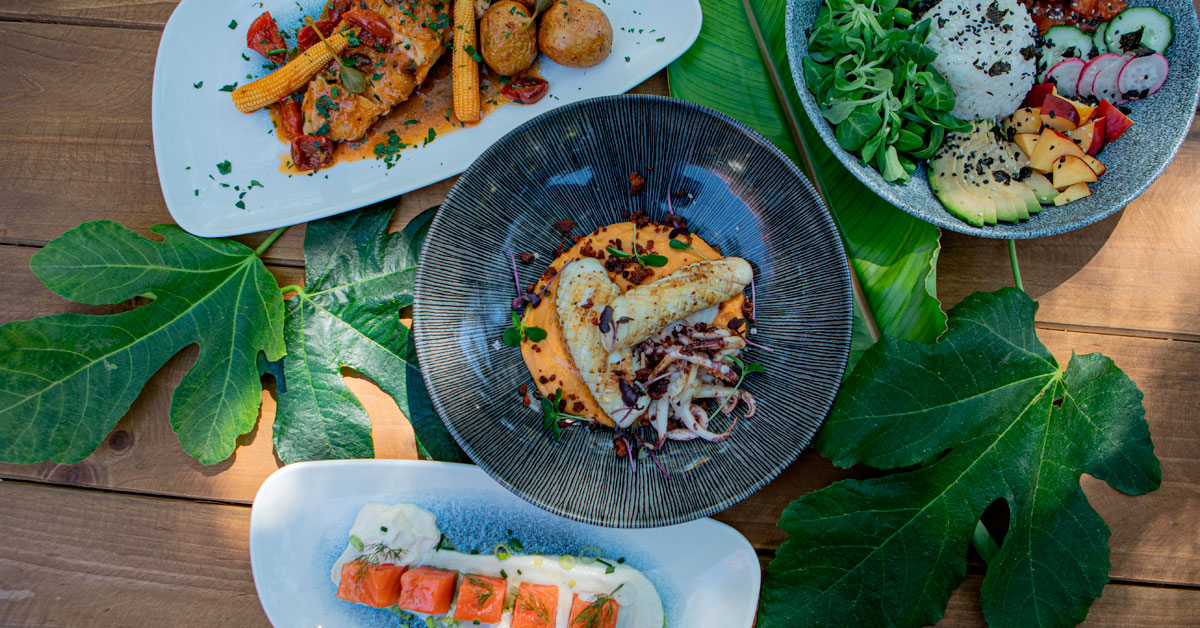 At Casa Kica Ibiza you can taste truly unique dishes, not only for their content but also for their careful presentation. The basis of its cuisine is nourished by Mediterranean gastronomy with local, fresh and organic produce as the protagonist.
Breakfasts, brunches, lunches or dinners: no matter the time, the atmosphere of Casa Kica Ibiza invites you to enjoy each of its corners all day long. From the iconic "porchada" of the island's traditional houses to the African jaima (workshop space), each of its spaces is unique.
A combination that gives this establishment a very special aura...
The perfect place to feel at home
Strolling in wonderful surroundings, doing some original shopping, taking part in different creative workshops (yoga for children and adults, pilates for premums, kids club, ...) or gastronomic days are just some of the activities that will make you feel at home at Casa Kica Ibiza.
The attention to the smallest detail and its excellent service, on the other hand, also make it the perfect place for all kinds of celebrations: from an anniversary to a birthday, a company meeting or a product presentation.
At Casa Kica Ibiza any event looks in a very special way!
Specialities and recommendations of Casa Kica Ibiza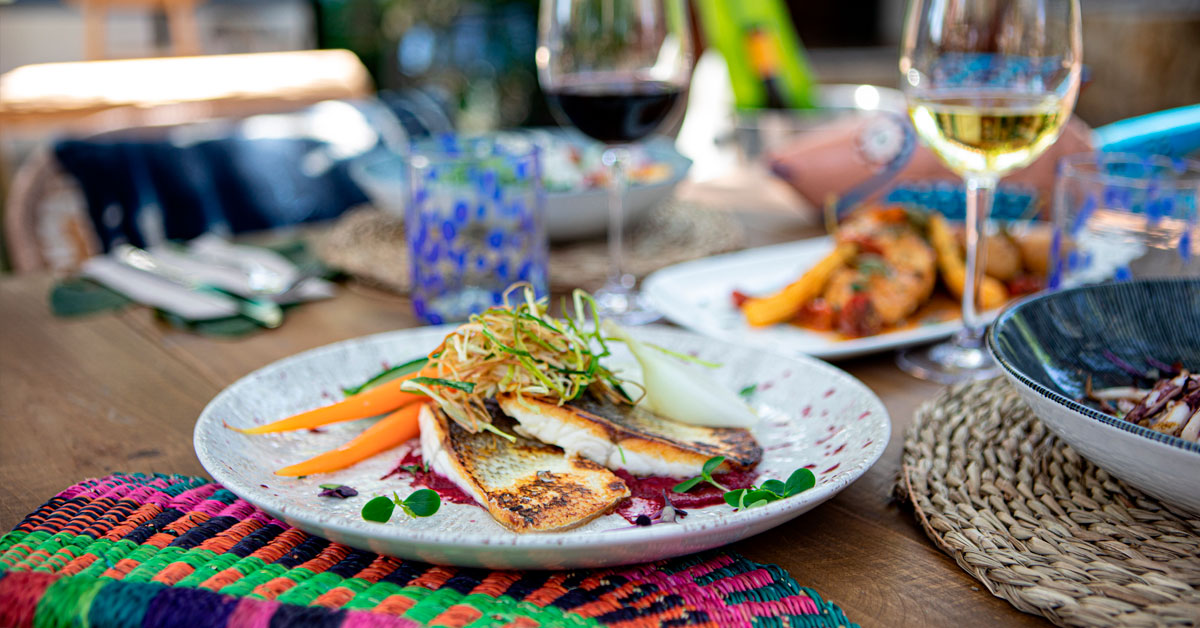 Exploring the flavours and elaborations of Casa Kica Ibiza's food menu is an adventure in itself. But as we wouldn't want you to leave without eating in Ibiza in a really special way, we're going to suggest some of its must-try dishes.
For example, you must try the Galician blonde carpaccio with summer truffle, a real explosion of flavour and sensations. Or its homemade croquettes (vegetable or fish), which invite you to share Casa Kica Ibiza's love of gastronomy.
And of course, the braised squid with sobrasada is another of the must-try dishes, as well as the glazed lamb chops with liquorice. It makes your mouth water, doesn't it?
Book a table at Casa Kica Ibiza
This restaurant in Santa Eulalia (Ibiza) is open all year round. You can book your table in several ways:
Find more information about
Casa Kica Ibiza
in our restaurant directory by clicking
here
.