For those who don't know it, Ibizaloe® is a company dedicated to the production and sale of natural cosmetics with 100% Natural Aloe Vera from Ibiza. Recently it has also introduced in its catalogue food products such as jams, pâtés, juices, ...
In today's article on the Eating in Ibiza blog we are going to explain how they are made and the health benefits of this wonderful plant.
Aloe Vera jams from Ibiza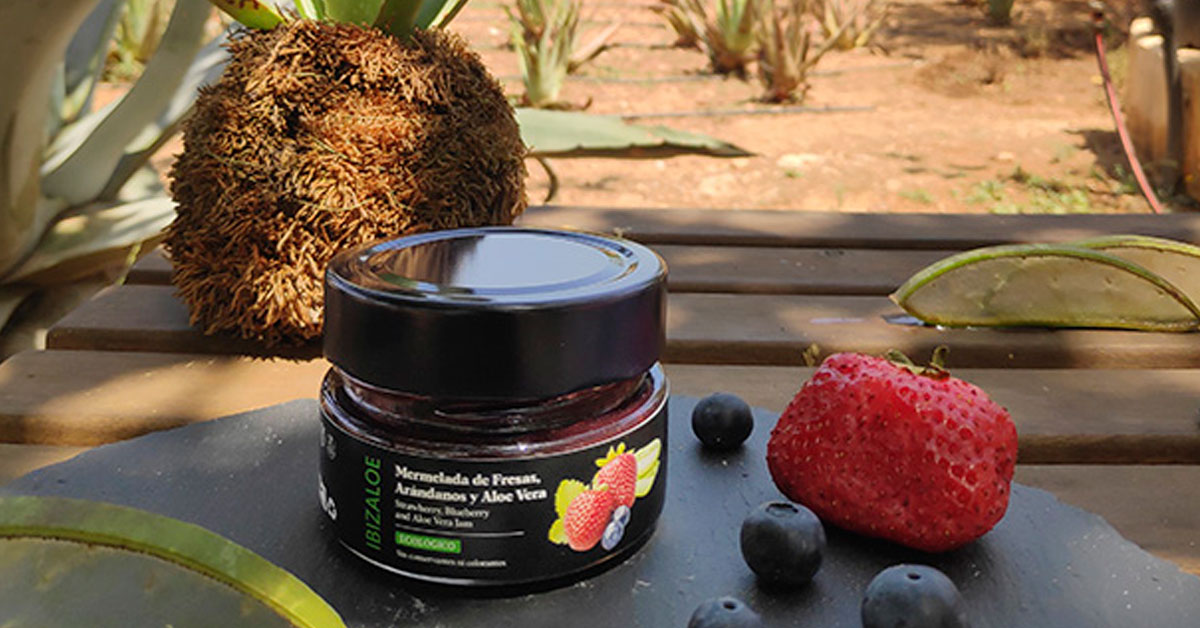 Ibizaloe® jams are prepared by combining different fresh fruits (all of them from organic farming) with Aloe Vera, also organic, harvested from their own plantation on the island of Ibiza.
The aloe leaves are cut twice a year and only the inner transparent gel is processed using a cold pressing process to maintain all the beneficial properties of the plant.
None of the jams have any added preservatives or colourings. The only ingredients are the carefully harvested and picked fruit, organic aloe vera extract and a small amount of cane sugar to sweeten them.
Of course, Ibiza's aloe vera jams are suitable for vegans, and delicious to combine with a multitude of dishes!
Artisan olive and aloe vera pâtés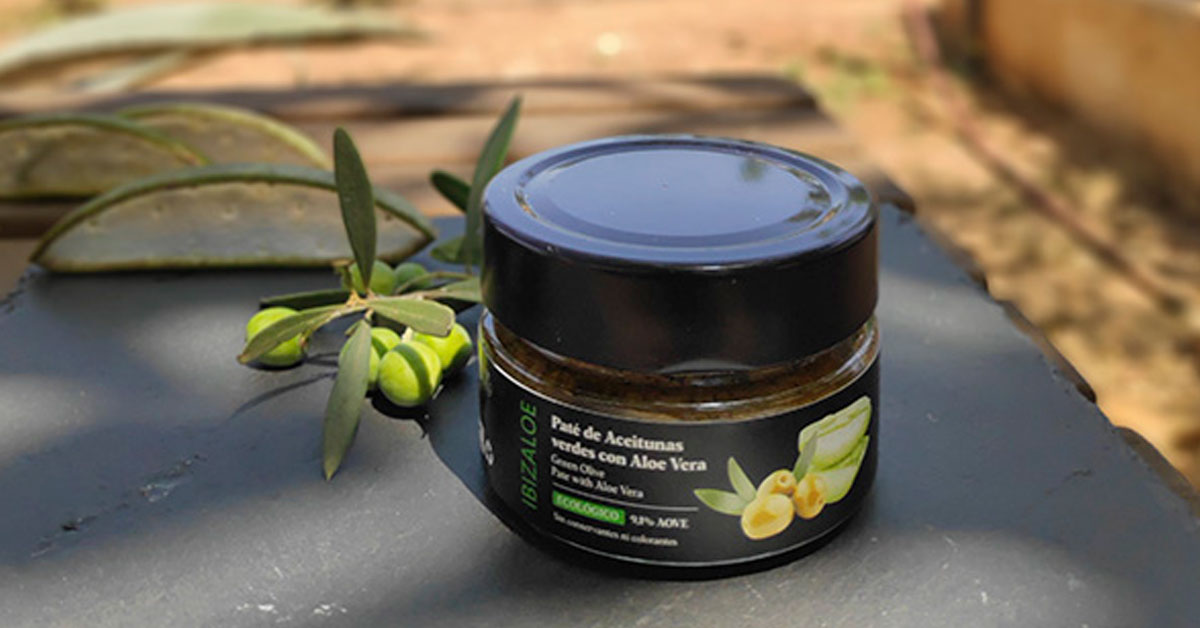 In addition to the jams, Ibizaloe® also produces a pâté that you can't miss. This is their green olive and Aloe Vera pâté, made with aloe vera from their organic plantation in Ibiza and green olives from Andalusia.
Just like the jams, it is made using traditional methods, contains no preservatives or colourings, is GMO-free and is suitable for vegans.
With this pâté you can prepare countless healthy snacks, as olives provide the same healthy fats as extra virgin olive oil.
Undoubtedly, a healthy, organic and delicious combination!
Aloe Vera Juice from Ibiza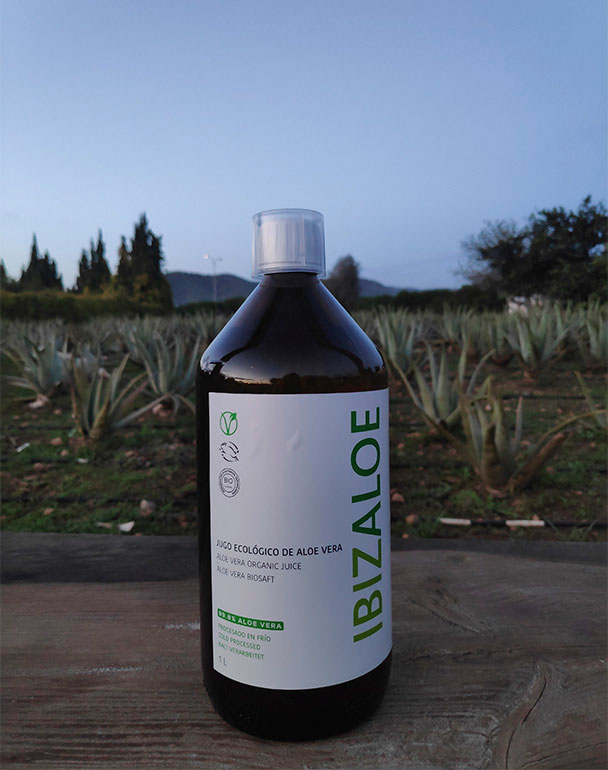 In the Ibizaloe® health food catalogue we can also find delicious Aloe Vera juices. They are made directly from the juice inside the leaves of the plant, processed cold to maintain all the properties of the original plant.
Produced in a traditional way (with the harvest from Ibizaloe®'s own plantation), it comes in plastic or glass containers of various sizes and serves as a food supplement that improves gastro-intestinal function.
Aloe vera juice stimulates digestion by helping to assimilate and absorb nutrients, helps the production of intestinal bacterial flora and even helps to prevent hair loss. On a digestive level, it is a perfect ally to alleviate heartburn, reflux, intestinal syndrome or irritable bowel syndrome as it strengthens the immune system.
Where to buy Aloe Vera from Ibiza
If you want to try any of these 100% Ibizan aloe vera-based food products, it's easy! All you have to do is visit the Ibizaloe® shop-museum on the road from Ibiza to San Antonio (Carretera San Antonio - Ibiza, KM13).
You can also book a guided tour by phone or email:
And don't forget to check out the rest of our
made in Ibiza products
on our website!