Nassau Beach Club's gastronomic proposal will satisfy even the most demanding gourmet palates. Inspired by the signature cuisine movement, the Chef practices "molecular gastronomy" and blends science with culinary practice in the kitchen.
With total respect for the freshness and identity of the products, the mechanism of aroma release and the perception of taste and flavor is challenged, resulting in unconventional and delicious dishes with a distinct personal touch. The evening is completed with a select wine and cocktail list.
A purely Mediterranean atmosphere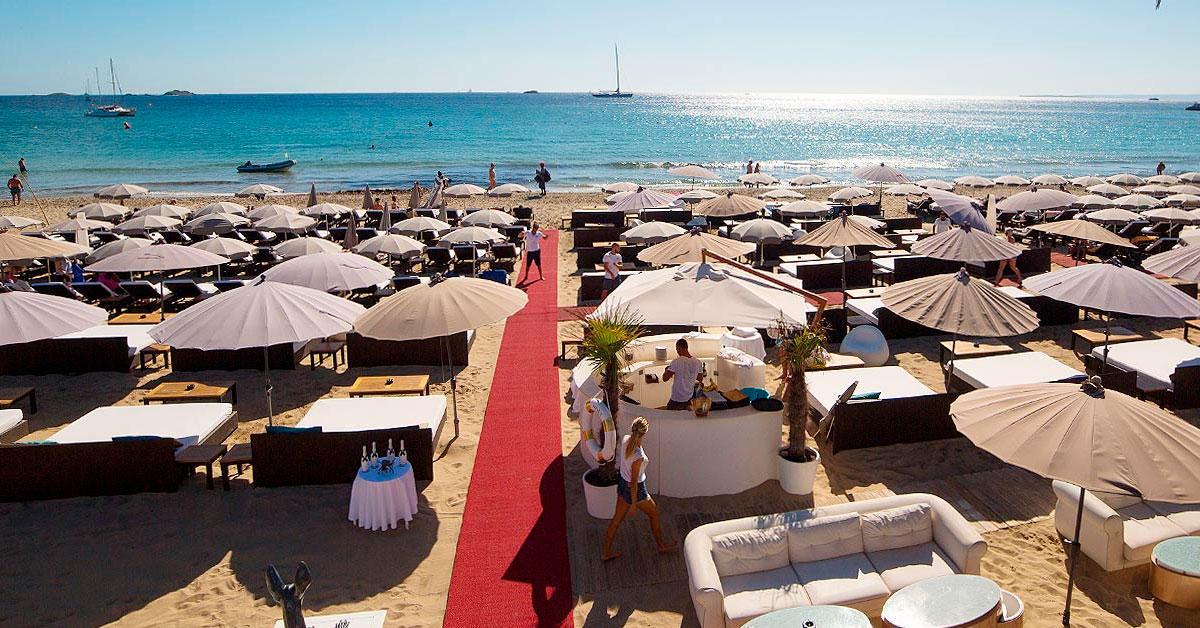 Nassau Beach Club has become one of the most fashionable beach clubs on the island, to the point of being one of the must-visits in the luxury sector. The place is able to transmit the essence of the Mediterranean culture, both in its gastronomy and in the warmth and quality of the service.
You can enjoy this experience both in its lounge with terrace and in its restaurant area, both tastefully decorated. On the other hand, they also have a boutique where you can get the fashion line of the brand.
Innovative, modern and delicious cuisine!
In the menu of Nassau Beach Club you will find colorful, innovative and modern dishes, taking care to the smallest detail both the raw material and the presentation. The combination of Asian and Mediterranean influences is a real feast for both the eyes and the taste buds.
Lobsters from their own nursery, sashimi and fresh sushi, light and healthy recipes, ... Any choice from the menu of this restaurant is a success to experience what it is to eat in Ibiza like a real VIP.
The pleasure of eating to the rhythm of Ibiza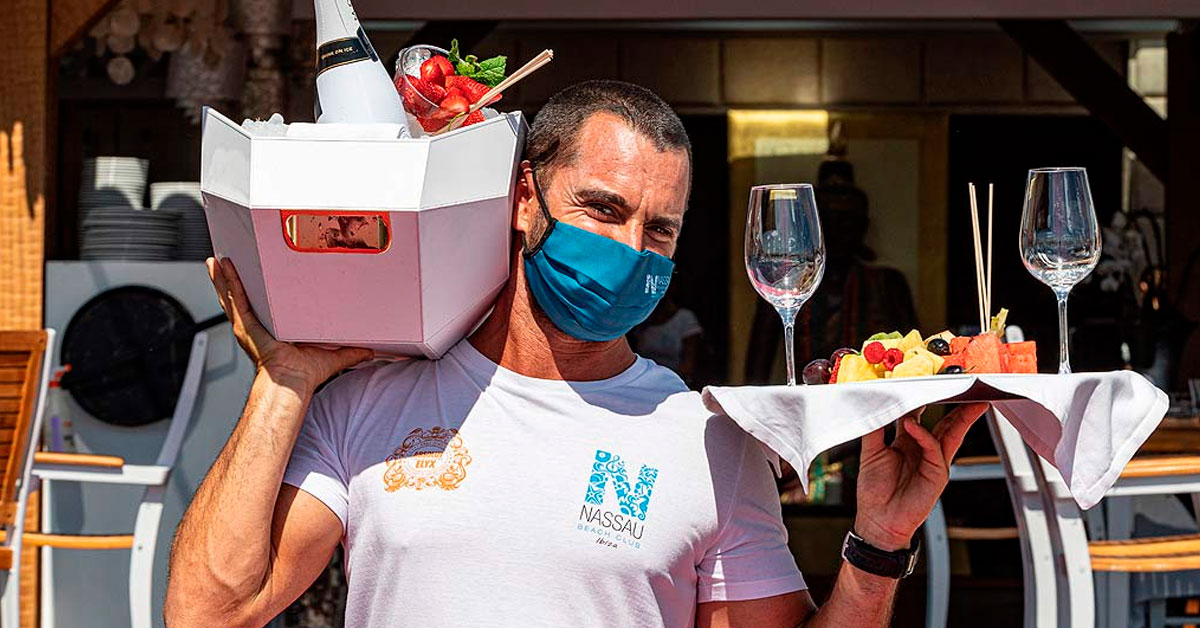 One of the strong points of Nassau Beach Club is its lively entertainment proposal. From theme nights such as Flower Nights (dinners with music and show) or the Saturday sessions (Timeless music on the decks) to magical private events take place every summer in its facilities.
So if you are looking for the perfect place to enjoy excellent cuisine while dancing to the rhythm of our island, Nassau Beach Club is an option you can not miss. You can book your table in several ways:
You can also check out the
profile of this restaurant
in the directory of Eating in Ibiza.