Nobu Restaurant is located in an ideal place to eat in Ibiza. On the shores of Talamanca Bay, away from the hustle and bustle of the capital, this place has one of the most spectacular and relaxing views in the area.
At Nobu Restaurant you don't just go to eat: you go to enjoy attractive, immersive and fun dining experiences. It is a place where there is no fixed agenda, where spontaneous lunches blend into seductive and lively evenings.
A treat for your palate: day or night, here or there.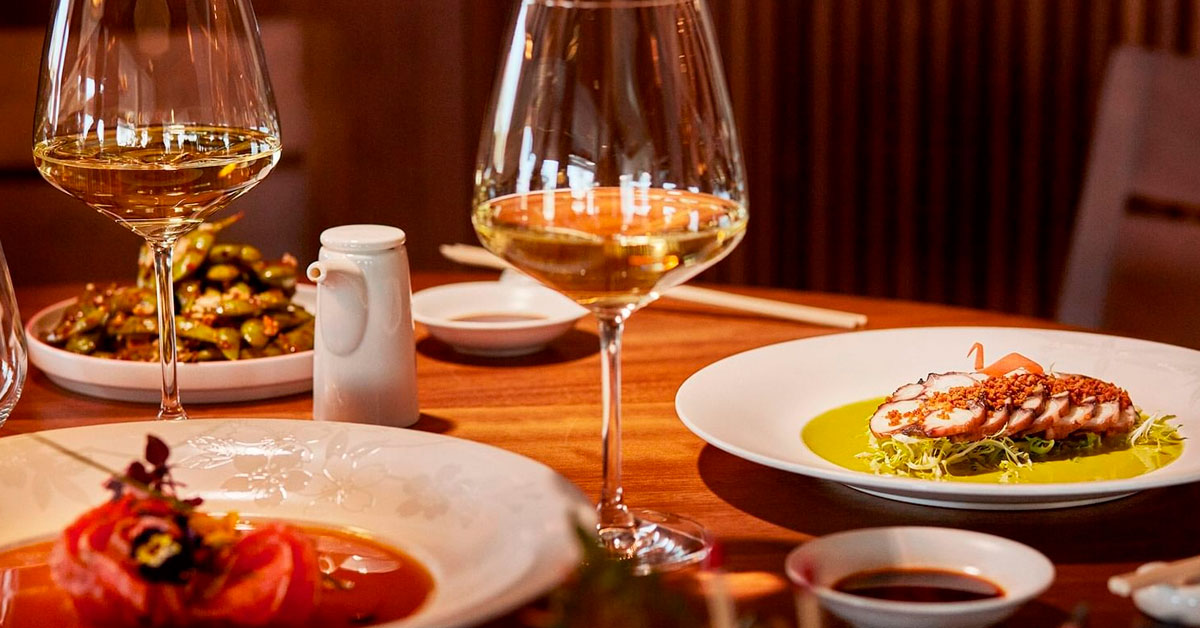 Nobu Restaurant's imaginative dishes can be enjoyed in the restaurant itself by the beach, in the midday sun or under the stars at night. You can sample his iconic modern cuisine in bento boxes while lounging in a poolside hammock, on the beach or even spread out on your boat!
Chef Nobu Matsuhisa's selection of fusion dishes, such as tiradito, yellowtail fish sashimi with jalapeños and black cod with miso are served with a level of attention and professional courtesy worthy of Ibiza's dining scene.
The combination of South American and Japanese flavors and techniques reflects the chef's personal journey and is part of the high-class experience you can expect here.
The new mecca for fusion cuisine lovers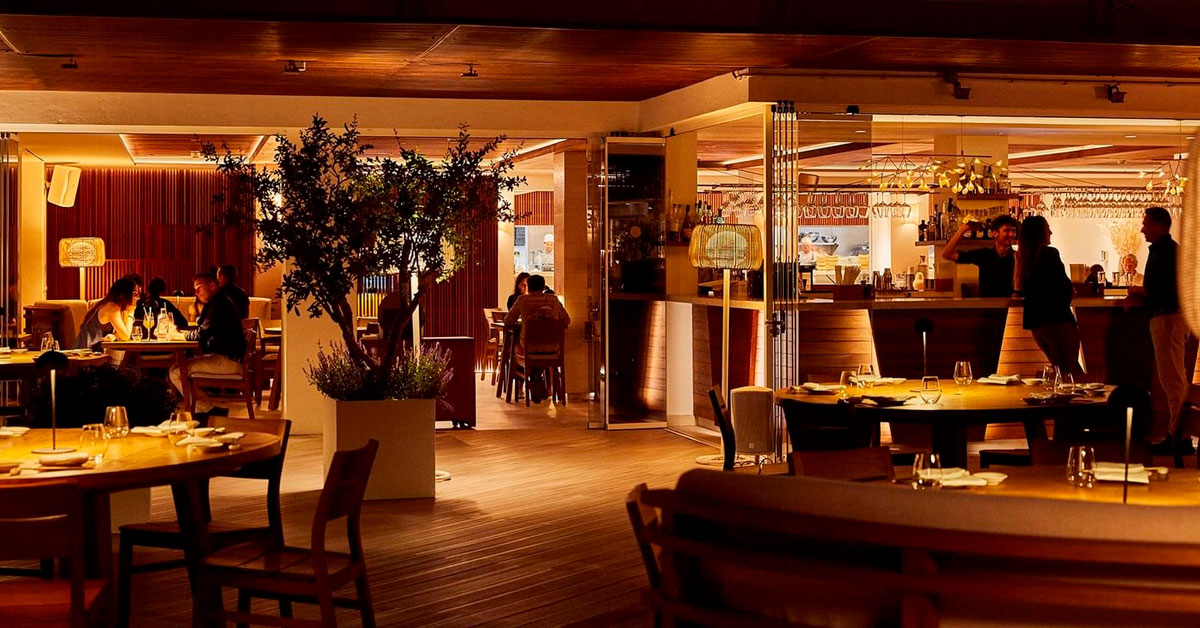 While maintaining a haute cuisine status befitting its worldwide reputation, dining at Nobu in Ibiza is as relaxed and unpretentious as its island location.
The discreetly lit bar features sturdy high stools for privileged views of the sushi preparation and open kitchen, or you can opt to take a table on the open-air terrace, under the romantic glow of the stars and moon.
You can also complement your meal with expertly blended cocktails that fuse the essence of Tokyo and New York in a glass. In addition, the innovative and exciting dinner menu is cleverly paired with the finest South American tequilas, bespoke sakes and an expertly selected wine list.
Book a table at Nobu Ibiza
From the original celebrity hangout in New York to the sandy shores of Talamanca Bay, the world-renowned Nobu restaurant has arrived to revolutionize the island scene.
See for yourself. The Nobu restaurant will reopen its doors from mid-April 2022. You will then be able to book as follows:
You can also check t the Nobu Ibiza restaurant's file that we have published in our directory by clicking
here
.