Designed down to the smallest detail for those who love good food and local gastronomy, the Can Curreu restaurant delights its diners with a perfect combination of tradition and modernity.
Surrounded by orange groves in the heart of San Carlos, this restaurant in Santa Eulalia puts into practice (and in a sensational way) the premise "from the garden to the table". Seasonal products, oils with the IGP Oli d'Eivissa designation of origin, fish with the Peix Nostrum seal of approval, ....
An exceptional place to prove that eating in Ibiza is a pleasure to be enjoyed with all the senses!
The pleasure of enjoying gastronomy in rural Ibiza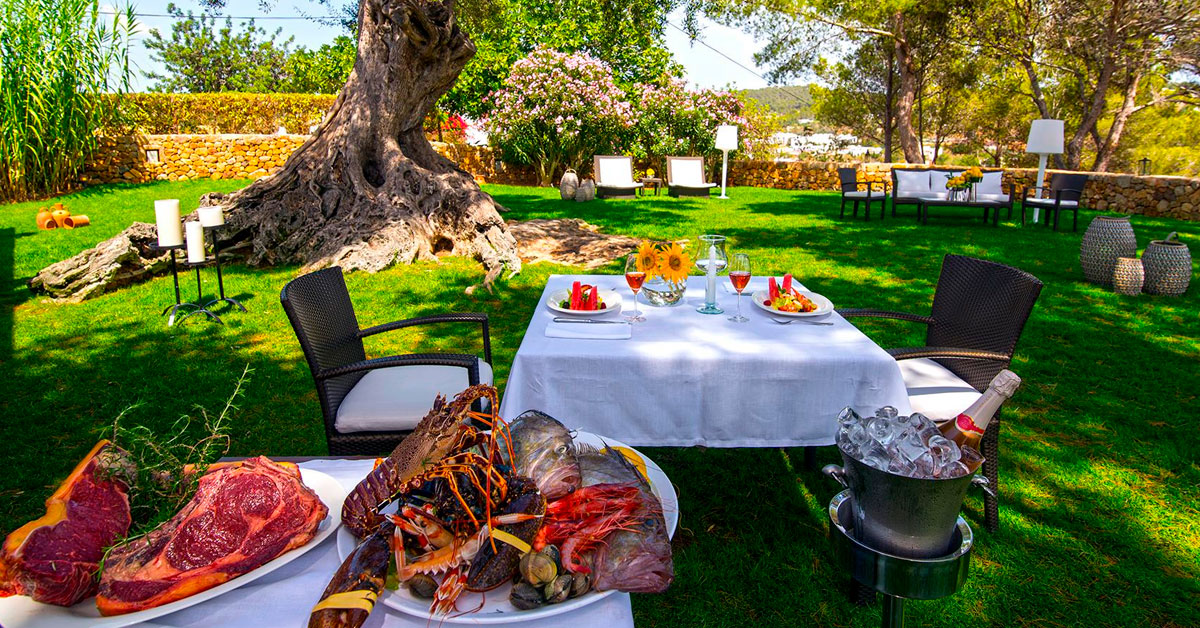 The menu offered by this peaceful restaurant in Santa Eulalia features a luxury selection for the most demanding palates: from its rice dishes to its fresh fish, as well as the chef's suggestions, each dish at Can Curreu is an explosion of flavour that is even more enjoyable in the surroundings of this farmhouse.
Perhaps the best way to enjoy this unparalleled gastronomic experience is to opt for the tasting menu that is offered, above all, to celebrate special occasions and surprise your loved ones.
But don't forget that Can Curreu also offers a delicious special set menu from Monday to Friday and dishes of the day at weekends. Any day and any excuse is a good excuse to eat at this restaurant in Santa Eulalia!
A restaurant to eat in peace and quiet in Ibiza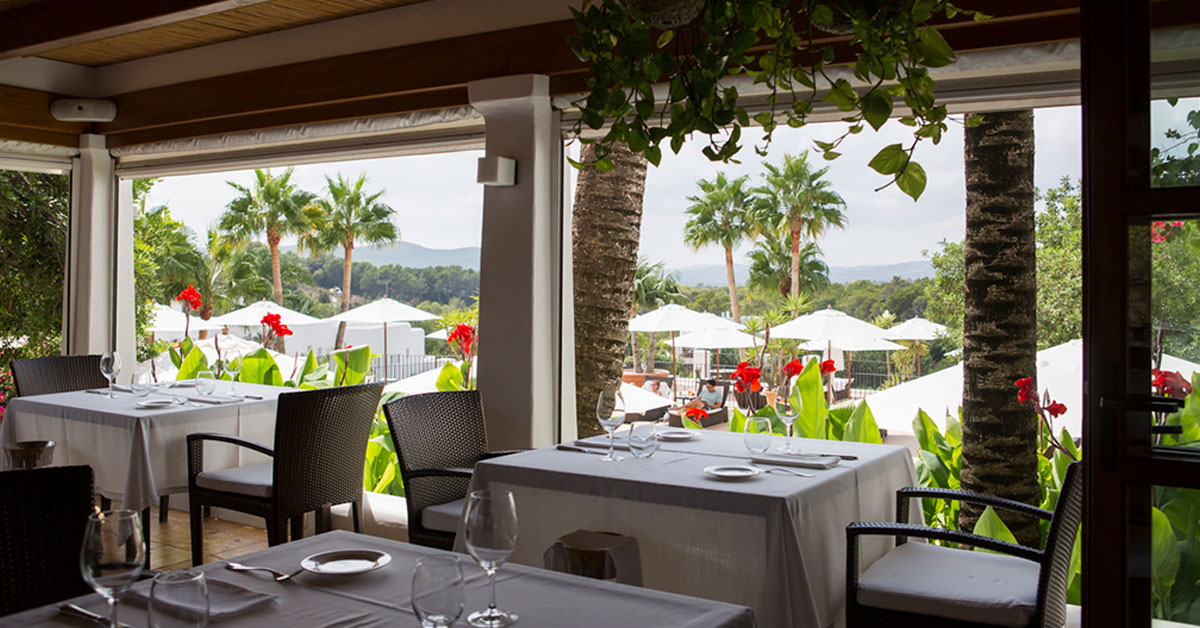 On the island, although sometimes it may not seem like it, you can escape from the hustle and bustle of the urban centres and the overcrowding of the most popular tourist attractions. If you are looking for a restaurant where you can eat in peace and quiet in Ibiza, Can Curreu is definitely an option to consider.
Perfectly tucked away in a valley in the charming village of San Carlos (and within walking distance of the famous Las Dalias street market), the Can Curreu restaurant may be the refuge you need for those moments when life just begs you to hit the "pause" button.
From the Eating in Ibiza blog, we've already told you that once you get going again, you won't do it in the same way... For the better, of course!
Quality products and a service with attention to detail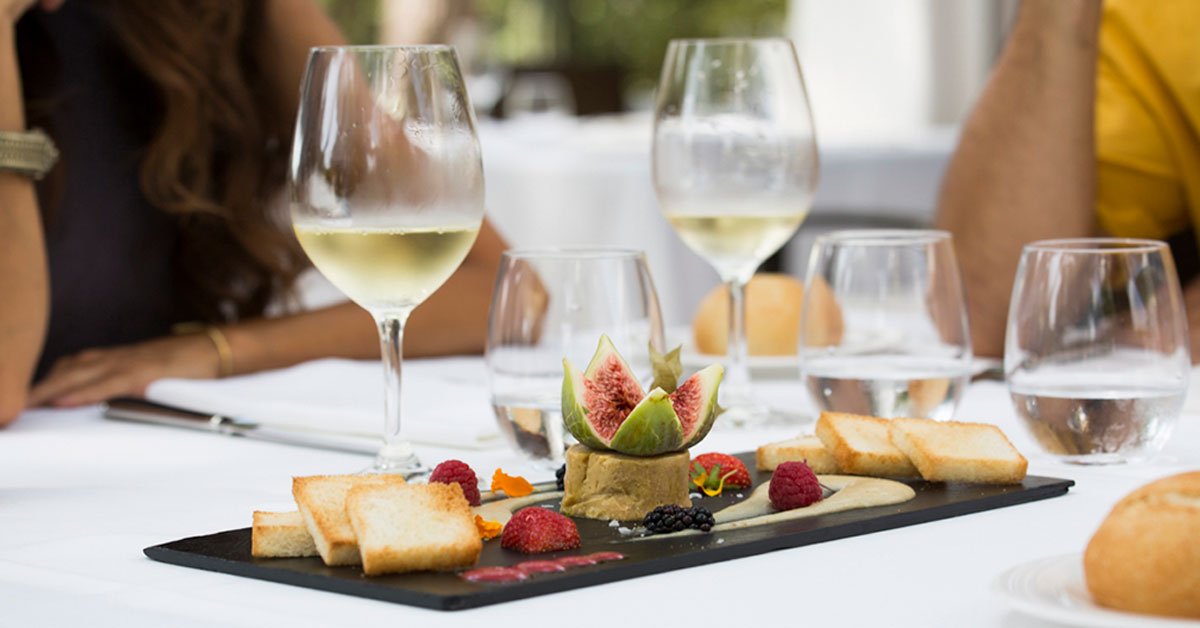 Whether you come to Can Curreu to eat with your family, if you are organising a romantic evening or if you are planning a special celebration, it doesn't matter. This restaurant in rural Santa Eulalia has all the services you could need to guarantee you a menu with quality products and splendid service:
Accessible to the disabled
Children's facilities
Free parking
Babysitting service
Large terraces with views
Hammock area
Alternatives for coeliacs, vegans, vegetarians and children
Book a table at Can Curreu restaurant
Visit the Can Curreu profile in our Ibiza restaurant directory for more information, or book your table directly using one of the methods mentioned below: