Your next vacation on the island is just around the corner, right? If you are traveling with your loved ones, write down this family restaurant in Ibiza that we recommend today in our blog.
You already know that in Eating in Ibiza you have a directory of restaurants where to eat in Ibiza with which it is very easy to discover unique dining experiences: from the most traditional to the most avant-garde.
In today's article we are going to tell you what you can find in the wonderful Chiringuito Aguas Blancas, a family restaurant in the town of Santa Eulalia that we are sure you will love.
Breathtaking surroundings and views
Are you familiar with the islet of Tagomago? Known in Muslim times as Taj Umayu, it is located in the northeast of the island of Ibiza, within the municipality of Santa Eulalia del Rio.
From the Chiringuito Aguas Blancas you will enjoy enviable views of this incredible natural enclave, the sunsets are simply incredible!
A good reason to visit this restaurant with your family.
Yummy sandwiches and refreshing salads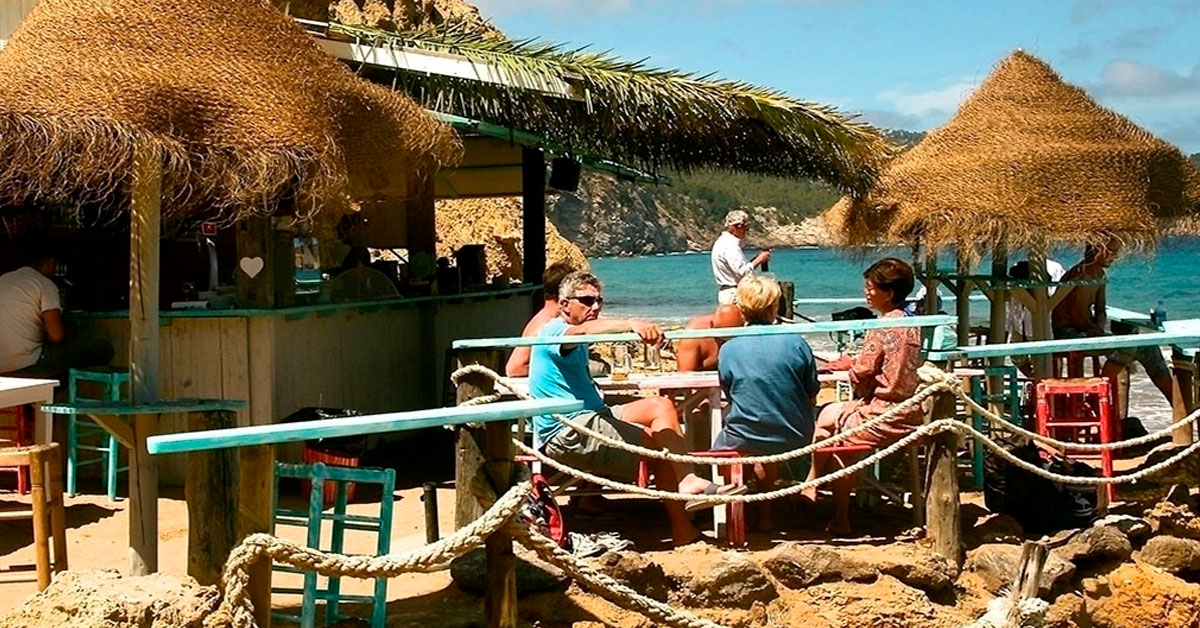 The menu of Chiringuito Aguas Blancas stands out for the simplicity of its proposal. A proposal that is ideal if you are looking for a restaurant to eat with the family in Ibiza during a day at the beach.
A good assortment of fresh salads and freshly made sandwiches, always giving priority to local and seasonal products. Big and small will lick their fingers, so you can forget to prepare the food to focus on enjoying your family.
In this beach bar, you can also enjoy some delicious and freshly prepared...
Homemade Mojitos (with or without alcohol)!
The perfect cocktail to take better the Mediterranean climate of our island. In addition, with the possibility of toasting with your whole family, since they also elaborate them without alcohol!
We invite you to visualize yourself on the idyllic beach of Aguas Blancas, in this family restaurant, saying goodbye to the day with a Mojito in your hand and in the company of those you love the most, after a light and tasty meal.
Hard to resist, right? We know...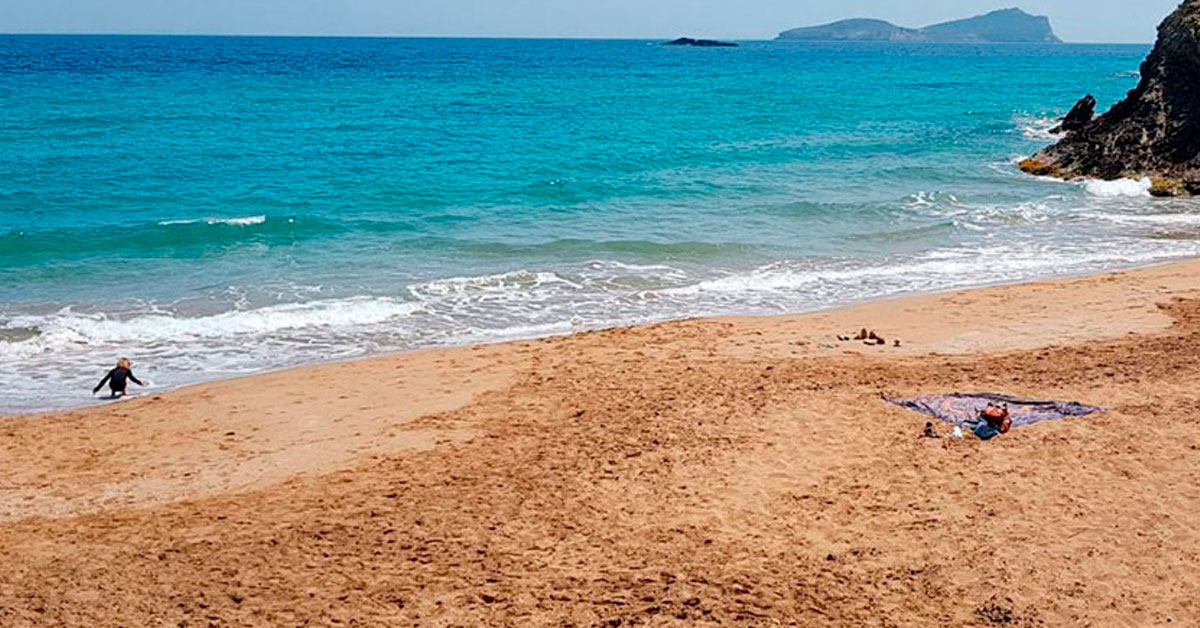 Book a table at this family restaurant in Ibiza
To book a table at the Chiringuito Aguas Blancas in Santa Eulalia (Ibiza), you only have to contact them through any of these methods:
Please note that like most beach restaurants in Ibiza, Chiringuito Aguas Blancas is closed during the winter season.
Featured services of the Chiringuito Aguas Blancas family restaurant
In addition to its famous chicken sandwiches with chimichurri or its refreshing salads, in this family restaurant in Ibiza you can enjoy the following services:
Family-friendly environment in the middle of the beach area
Vegan and vegetarian options on the food menu
It has a terrace, sea views and sun loungers and umbrellas.
What are you waiting for to come and discover Chiringuito de Aguas Blancas for yourself?
More information about Aguas Blancas beach
If there is a beach that symbolizes and preserves the spirit of freedom of the 60s in Ibiza, that is undoubtedly Aguas Blancas (or Aigües Blanques).
This cove belongs to the municipality of Santa Eulalia (about thirty kilometers from Ibiza and about fifteen kilometers from Santa Eulalia) and can be accessed by road, both by car and bicycle.
To get there from San Carlos, follow the signs marked in the direction of the beach. The final stretch of access to the sand is quite steep, so it is not recommended access to disabled or elderly people.
You have more information at Descubre Ibiza: Aguas Blancas beach.