This renowned catering company has been participating in many of the most important moments of the social and business elite of Mallorca and Ibiza for more than 15 years. Weddings, business lunches, private events, Christmas dinners, cocktail parties, ... Events of all kinds!
Combining experience, knowledge and work, working with Fosh Catering is a guarantee of offering the highest level to the diners and guests invited to the celebration.
An avant-garde, original, sustainable and stylish proposal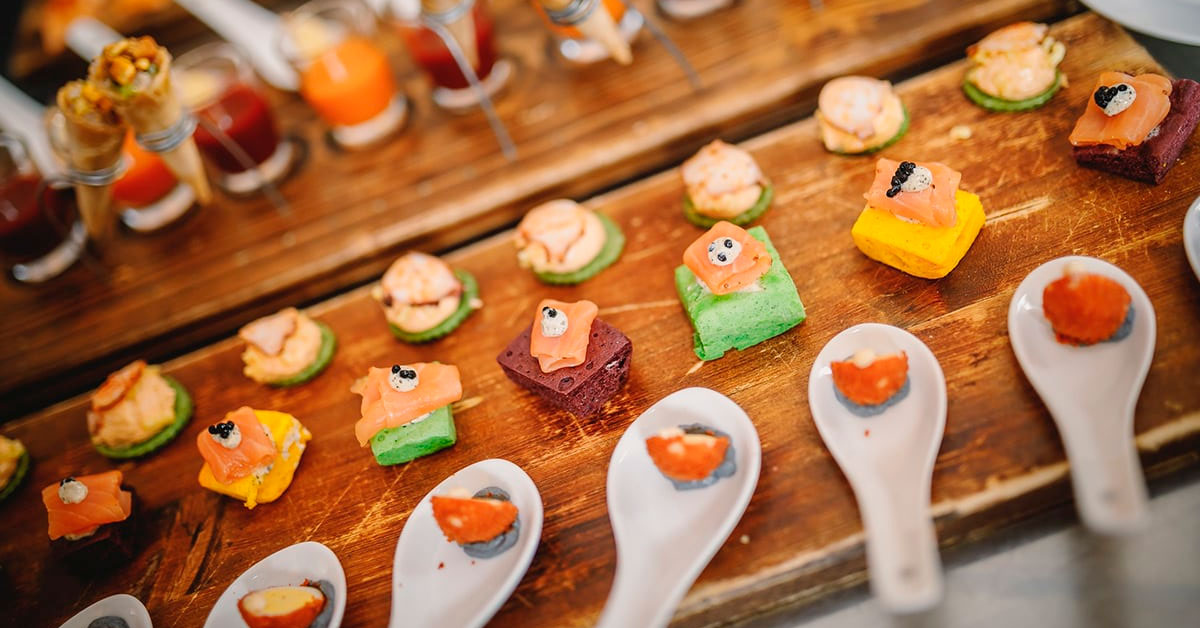 Food tastes better when it is made with local and seasonal ingredients. This statement sums up perfectly the philosophy of Fosh Catering and that is why its cuisine reflects all the seasons with nature itself as a guide.
On the other hand, at Fosh Catering, we look for the most sustainable solution, from composting kitchen waste to the use of each of the ingredients. Because for this catering company, green is not only the colour of artichokes, but it is fundamental to their philosophy of being responsible, respectful and committed to the environment.
Not surprisingly, the next challenge for Fosh Catering is to achieve "Zero Waste" in the short term...
Qualified professionals led by Marc Fosh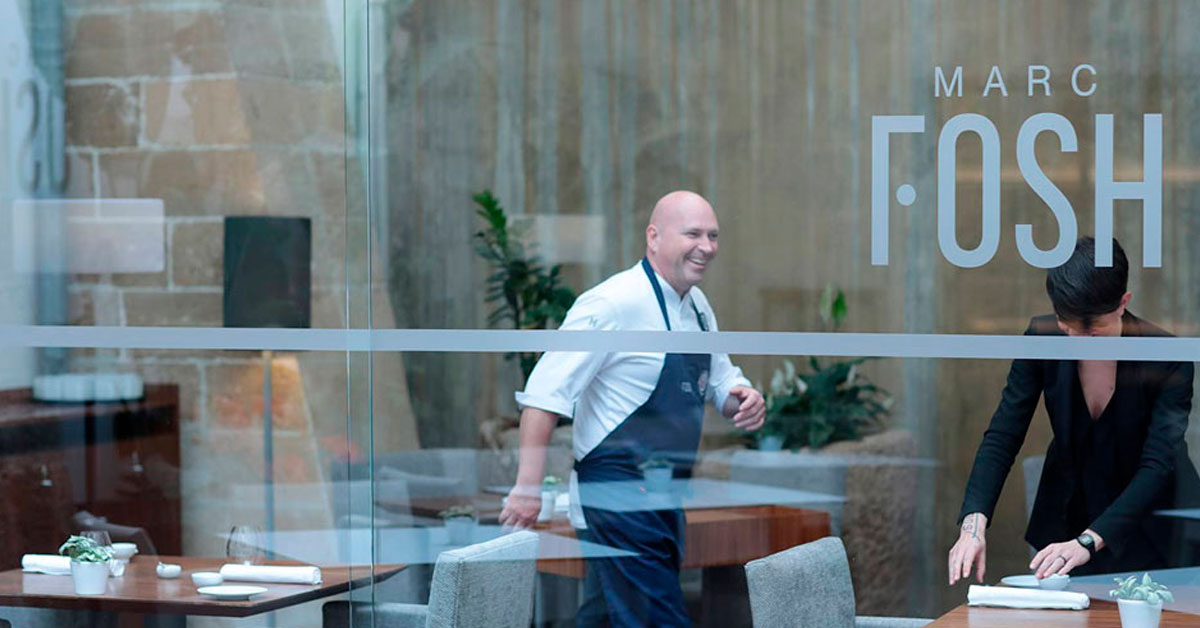 The gastronomy of Fosh Catering is prepared with high quality raw materials and the work of more than 60 highly qualified professionals led by chef Marc Fosh. Always with an impeccable presentation and exquisite attention to detail.
This is the only way to obtain absolutely artisan dishes, appetizers and desserts with restaurant quality. At your home, in the place of your choice or in one of the idyllic estates with which the company collaborates (in Ibiza, Can Lluc and Can Quince).
In addition, the progressive and perfectionist attitude of the Fosh Catering team is one of its differentiating elements, providing each event with a characteristic, unique and unforgettable style.
Unforgettable moments and experiences in Ibiza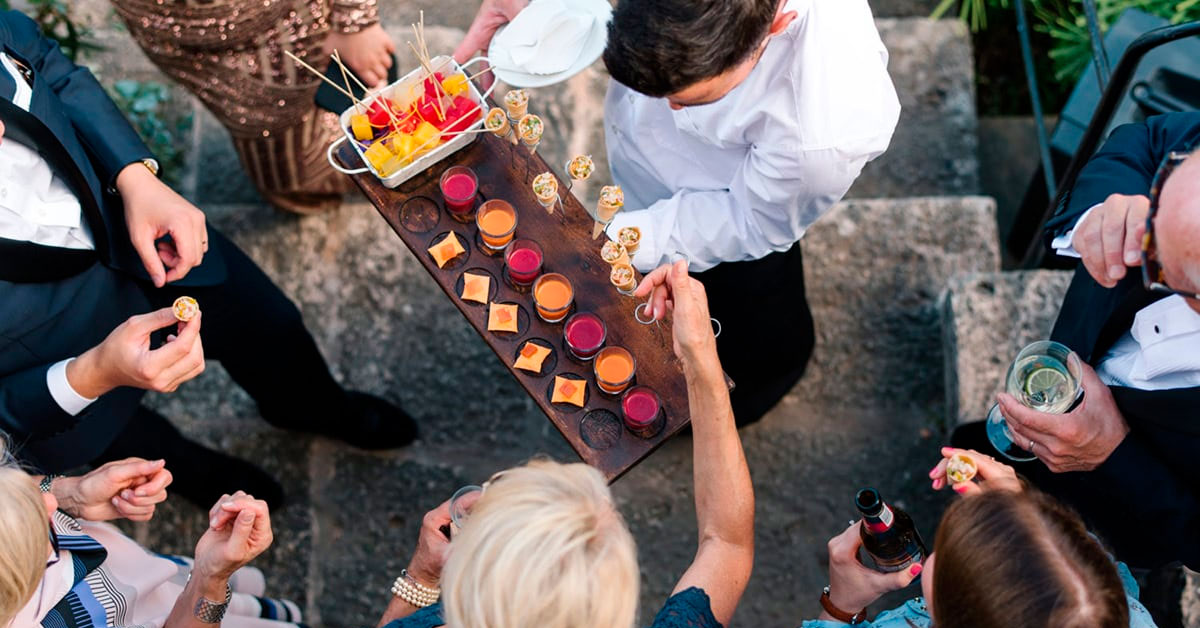 La Isla Blanca is the perfect place to celebrate life and the perfect setting to celebrate any occasion with the people we love. Fosh Catering creates incomparable moments and a pleasure for the senses with highly personalised events capable of exceeding all expectations.
And it does so with a first class culinary experience, with restaurant quality, with seasonal ingredients of the highest quality, produced in a sustainable way in Ibiza and the rest of the islands of the Balearic Archipelago.
Fosh Catering is, in short, synonymous with innovative design, avant-garde menus and attention to detail.
You can find more information in the Professionals section of Eating in Ibiza.